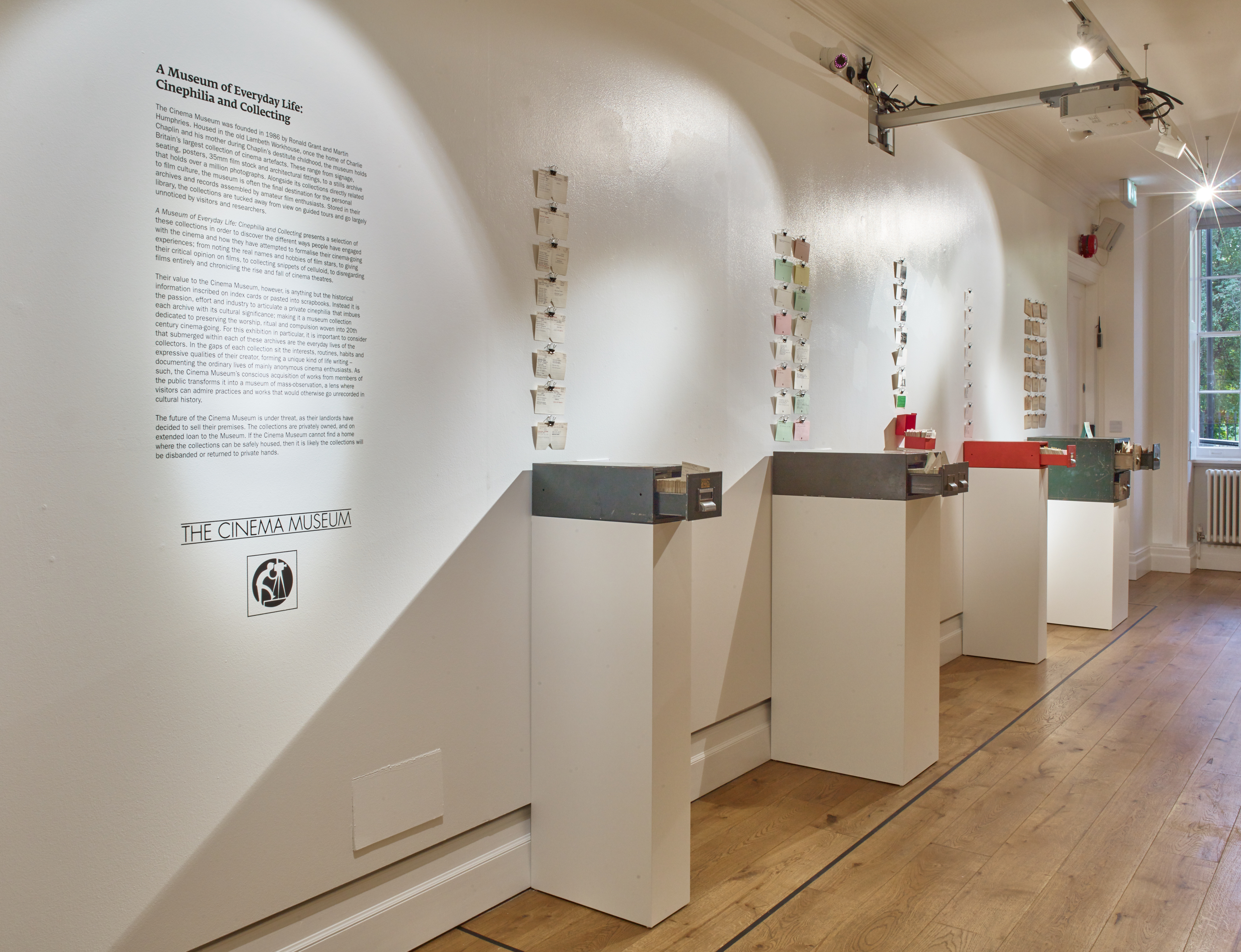 A Museum of the Everyday: Cinephilia & Collecting | Peltz Gallery, Birkbeck, University of London
7 October 2016 – 27 January 2017


Curated by myself and
Matthew Harle,
this exhibition displayed a selection of curious, unseen works picked from the collections of
The Cinema Museum
in Kennington, South London. It showcased the intricate handmade archives, indexes and scrapbooks painstakingly recorded by filmgoers and cinema obsessives from World War Two to the present.
The exhibition looked at how these fascinatingly personal, creative and intricate collections begin to form a kind of life writing or autobiography, documenting the everyday lives of cinema enthusiasts. From Vic Kinson, an amateur cinephile, who amassed an archive of over 36,000 index cards – each card intricately detailing the careers and personal lives of the film stars he saw on the silver screen; Peter Ewing, whose scrapbooks and film diaries record his cinema-going teenage years in London through the Blitz and the remainder of the Second World War; to Graham Head, who painstakingly snipped off squares of celluloid from every reel of film he projected and kept them in little brown envelopes.
"Through the lens of this exhibition we can begin to explore the most popular past-time of the 20th century and its connection to everyday life, through the creative passions of these individuals and their approach to recording cultural memory."
Article about the exhibition in
Sight & Sound Magazine
.
Our poster was put together by
Laurence Dawes
.